Learn Home Assistant
The Smart Way
Start Your FREE Online Home Assistant Course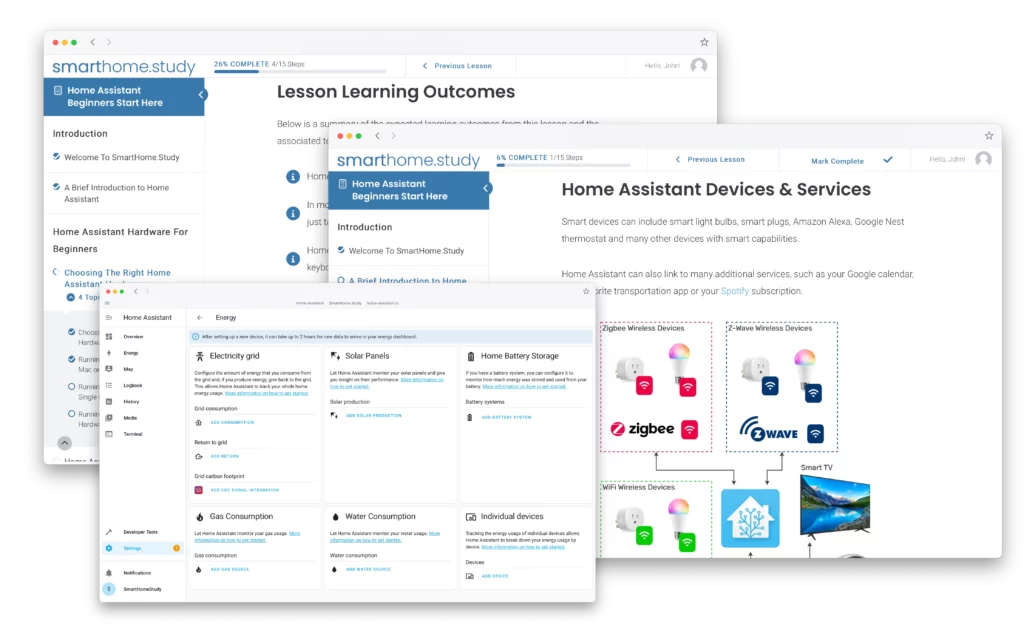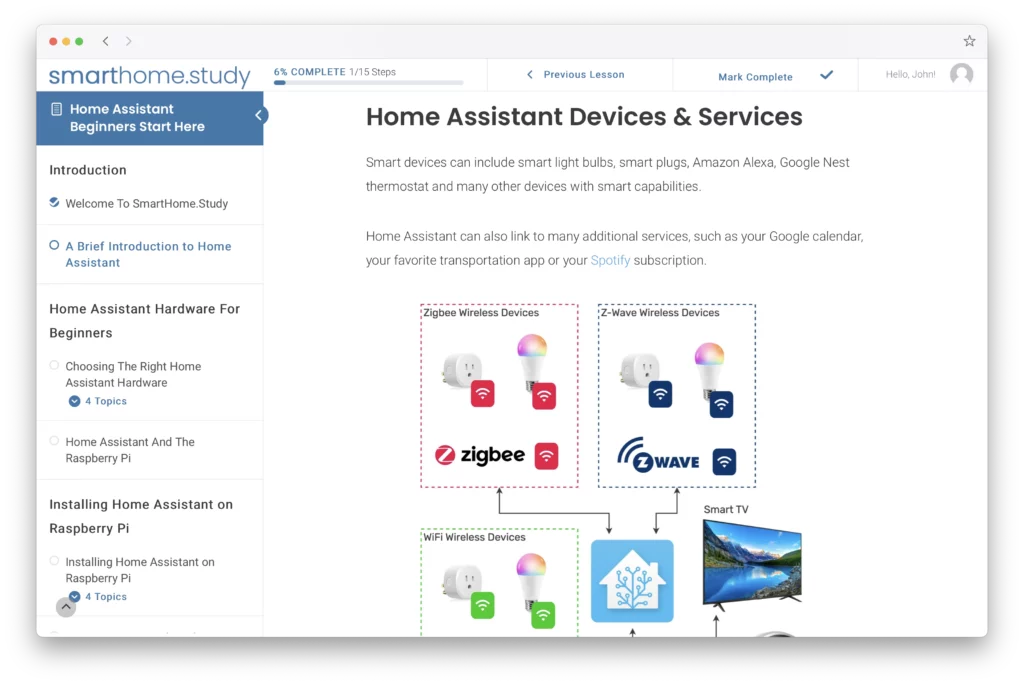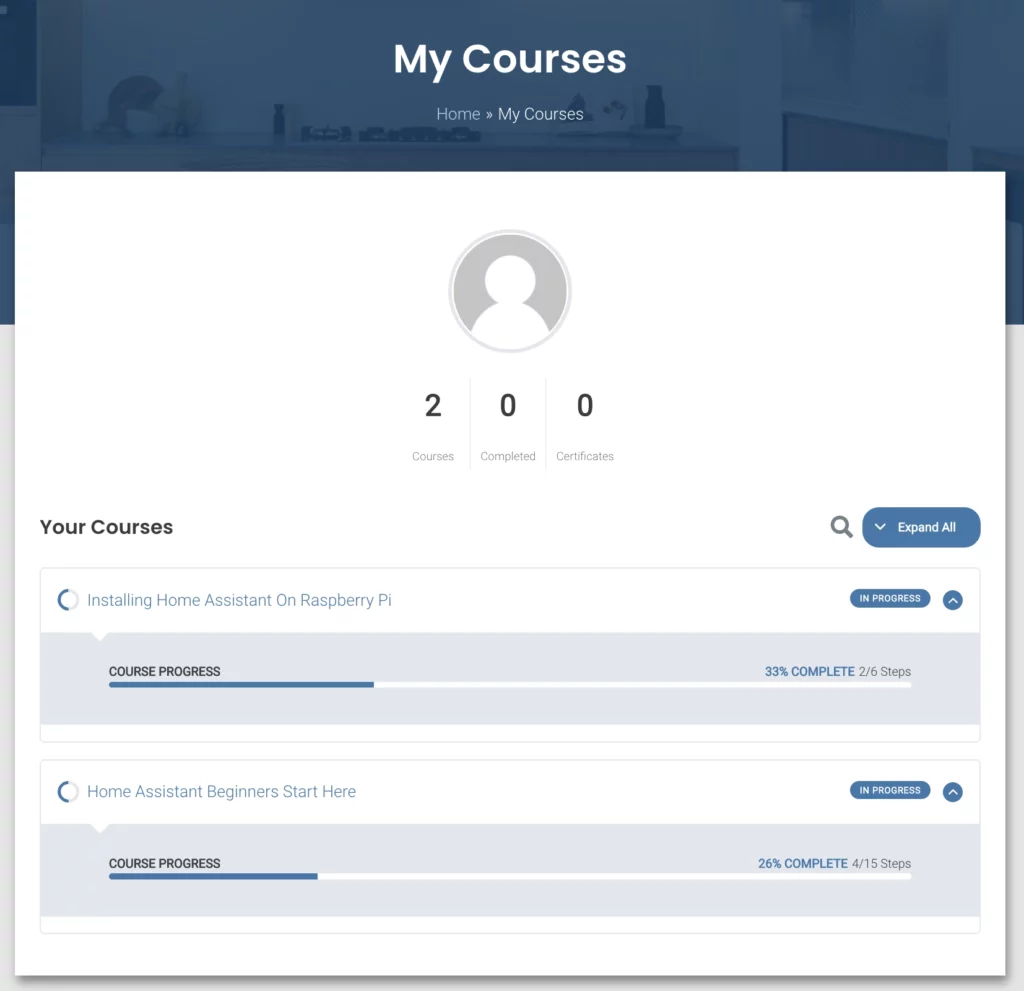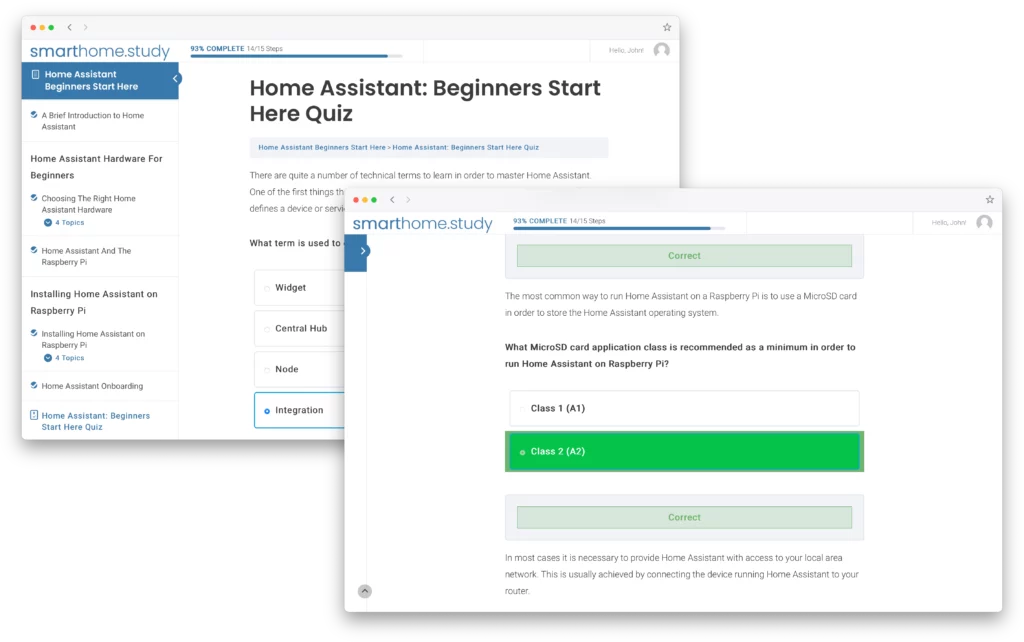 FINALLY a course which tells you EVERYTHING!
So I've had home assistant for around 3-6 months, probably longer! I've done everything I can with the limited amount of hardware I have that I can do using the UI. I always knew about yaml and that you could do so much more than you could do in the UI. Everyone says Home Assistant has a very steep learning curve and this includes yaml which almost felt actually quite intimidating. Using this course it has guided me through exactly what to do and when. It's also mentions about the indentation which HA is very finicky about! I would recommend to keep doing this course until it's stuck in your brain, I also followed along doing exactly what it said in my HA installation. I would recommend using the copy code button instead of typing the code in so you can get the indentation correct and just modify it from there. There are parts of the course which you can do once, like the file structure, and things you have to do each time, like the yaml coding for scenes, scripts and automations.
This is finally a course which tells you everything and guides you through in a step by step method of how to do it and integrate it into your system. I will most definitely go over this again and again till its stuck in my brain then hopefully I'll be able to go even further and become a true HA pro!
Such excellent information!
I WISH again this was available when I started Home Assistant! To have all this info in one place all explained is so helpful, I had to spend hours on YouTube and google researching and collating all this. Also things on Home Assistant change so quickly so you kinda still have to guess. To have this content, in this amount and of this good quality is absolutely golden! This would have saved me so much time, effort, frustration, wiping and restoring Home Assistant. EVERYTHING is here what you need to get started.